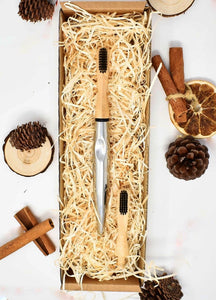 UK Shipping is FREE and Next Day! 
Gift Pack - Includes a full toothbrush plus an extra head. The perfect gift.
The toothbrush for them to keep forever. It's a work of art, feels beautiful in your hand and is by far the most elegant way to brush your teeth.

The secure connection to the Bamboo Brush Head ensures a perfect clean, every time. Each handle comes with a head and you will be able to subscribe to head replacements or purchase individually on the next page.
International shipping is available and automatically calculated at check out.
Handle:
The handle is a solid piece of surgical grade 316 stainless steel, this was chosen as it is naturally antibacterial and will never deteriorate. It is weighty in your hand, the quality is remarkable and you will be able to keep it for the rest of your life.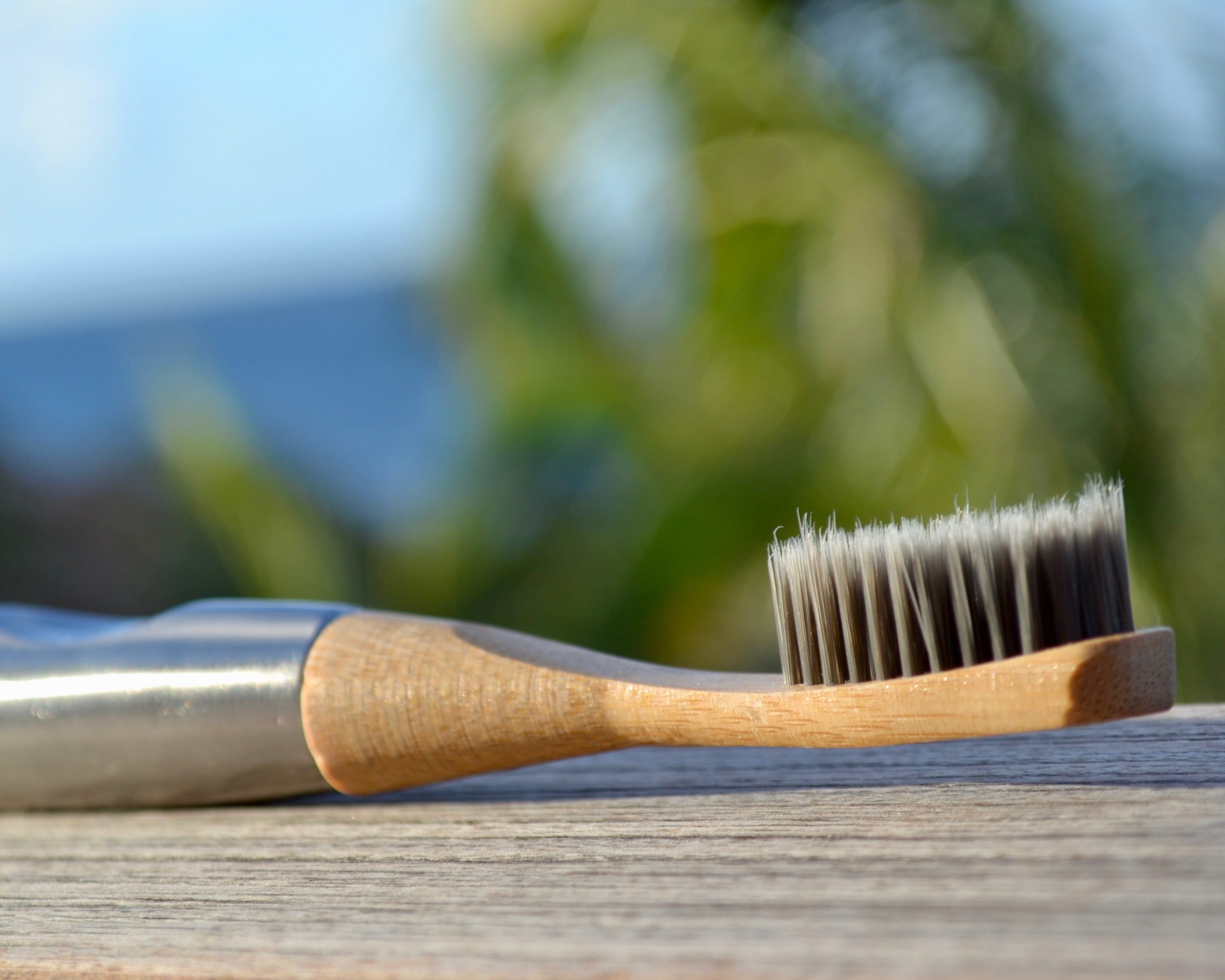 The Bamboo Head:
As bamboo grows up to 2 feet a day and decomposes after just 6 months it was deemed the most environmentally friendly and cost effective material for this product. As it is so versatile it has been moulded into the perfect shape to brush teeth with and also connects securely to the stainless steel handle.
The Bristles:
Unfortunately there is no completely environmentally friendly and 100% biodegradable material which can be used for toothbrush bristles (aside from boar hair!). At the moment we use bristles made out of Nylon 6 which is coated in a charcoal coating for added dental benefits. The bristle waste is only a mere 0.2 grams per head which is a dramatic improvement on an entire plastic toothbrush.